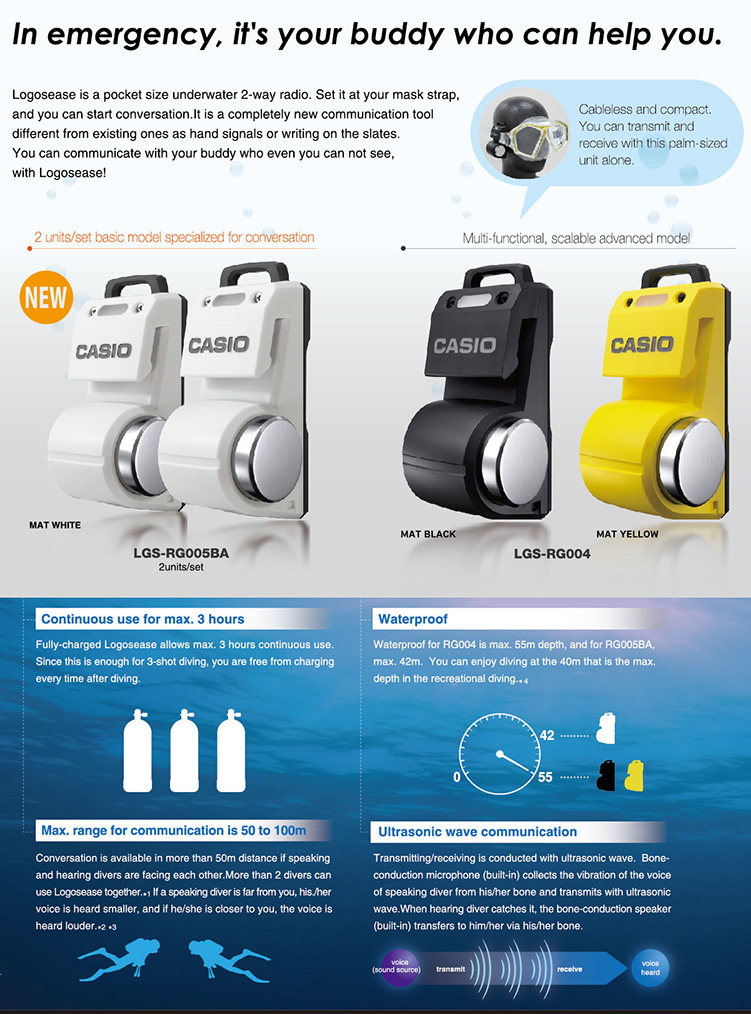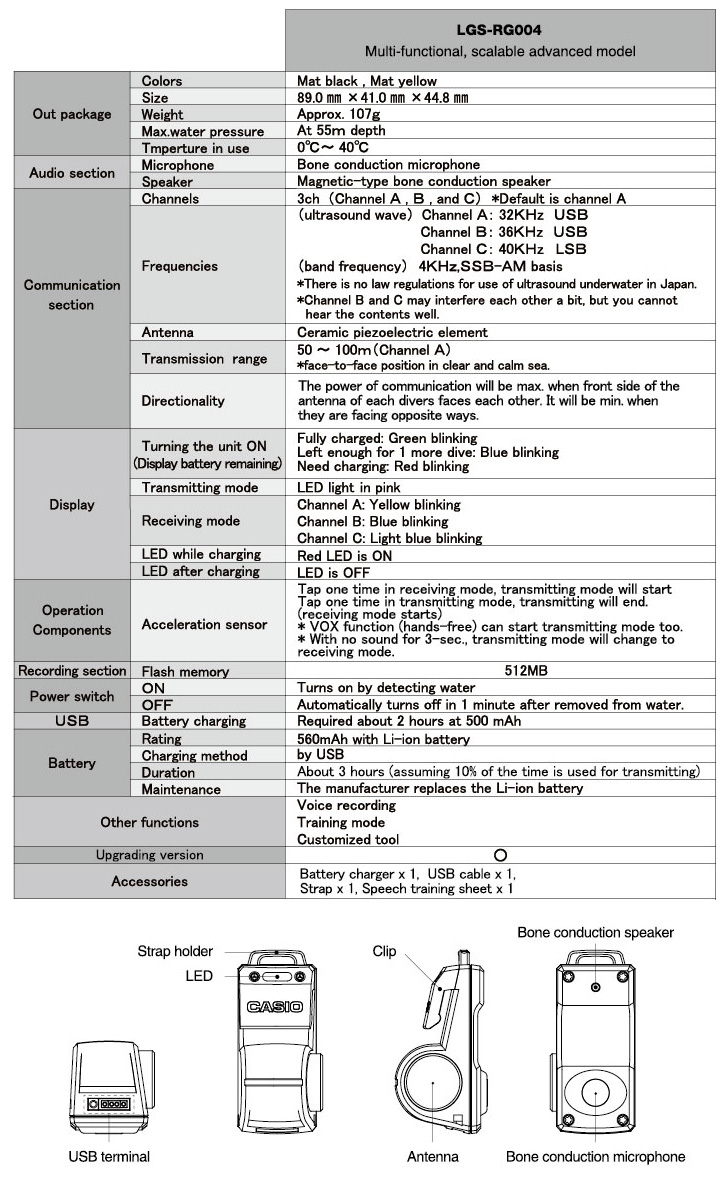 *1. We don't use "visual range" since even you don't see each other very well in the not clear sea, you can communicate if both are facing position.
*2. The products don not ensure to speak clearly underwater as on land.
*3 You can not transmit and receive at the same time.
*4 The max. depth in receational diving is 40m. The products do not encourage diving of deeper than 40m.